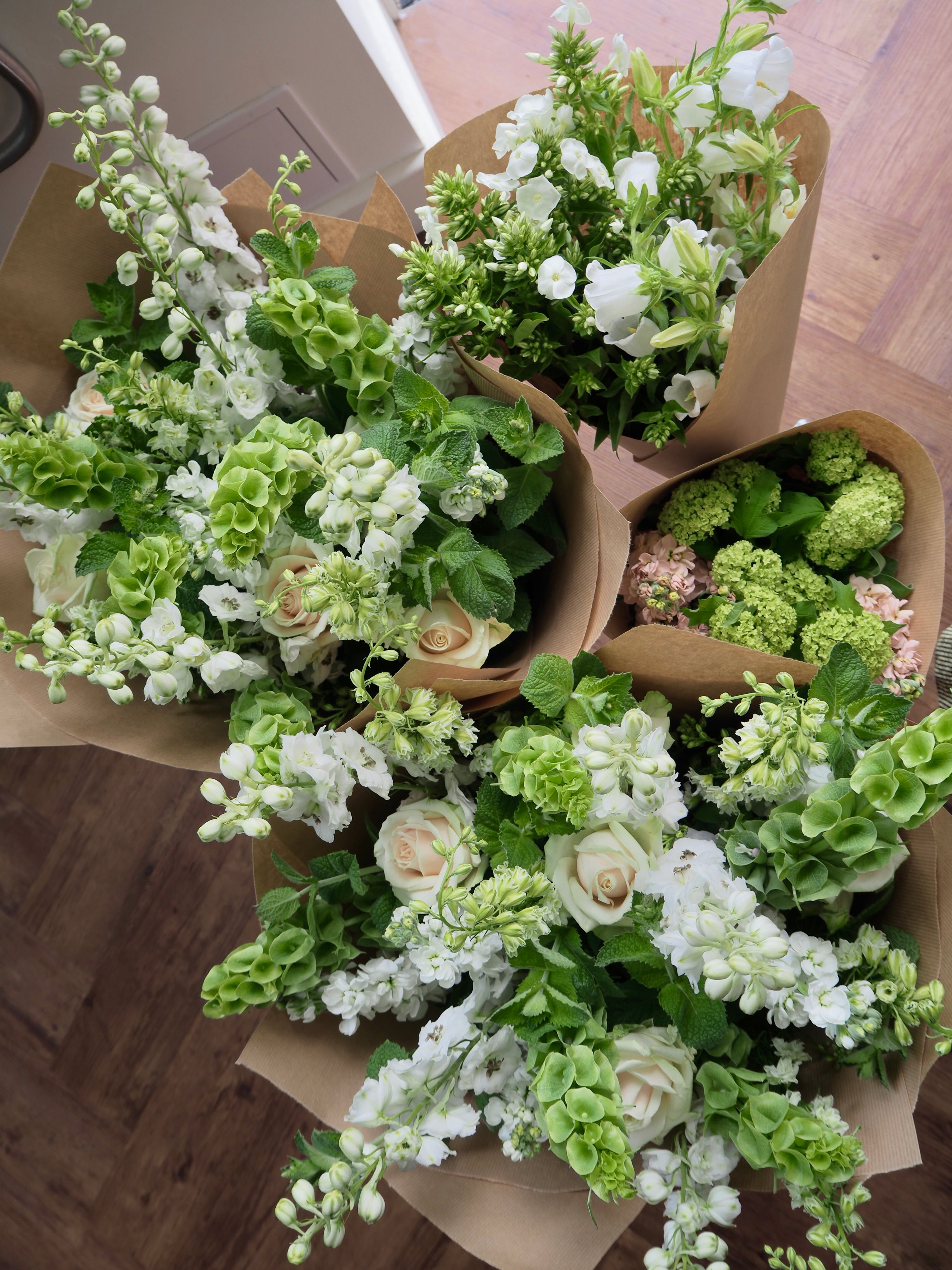 Description
Delivery
Your Blooms
Simple yet sophisticated, our Classic bouquet is exactly as you'd imagine. This timeless bunch is full of seasonal white and green flowers and complete with delicate foliage to give it a rustic finish, ideal for complimenting any occasion.

'Plentiful' Size shown in the two bunches. Please call if you'd like to add the posies to your order.
We deliver locally and nationally from our small flower shop in Shaftesbury. Please note that local delivery is available Tuesday to Saturday and national delivery is available Wednesday to Friday.

Doorstep delivery within Shaftesbury is £3.50 and local delivery within a 10 mile radius of Shaftesbury is £8. This covers Gillingham, Marnhull, Mere and the surrounding local villages. If you are unsure whether your chosen delivery address is included in this, please contact us.

National delivery is available via our courier service and is priced at £10.00

Please choose your preferred delivery service at the checkout.


We will always aim to provide you with the best quality flowers, which may mean that we sometimes need to substitute certain blooms to meet seasonal change. Therefore your bouquet may not always be exact to the one pictured, however we will do our utmost to match it as best we can.
---